At least two Mammoth Town Councilmen have apologized to the City of Bishop for the two Mammoth Police officers involved in a bar fight at Rusty's. Members of the Mammoth Town Council will now apparently become more involved in its police department controversies.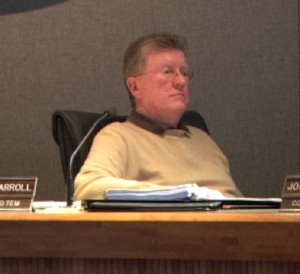 Mayor Pro Tem Neil McCarroll said he does think it's time the Town Council stepped in to police department issues. McCaroll said he askedTown Manager Rob Clark to set up a closed session on the police department, on behalf of himself and Councilman John Eastman.
McCarroll then said he believes the Town of Mammoth Lakes owes the City of Bishop and its people an apology. McCarroll said members of the police department should never fight. He called the bar brawl involving Mammoth officers "regrettable and embarrassing."
Councilman Skip Harvey said he thinks "we all need to work together to get to the bottom of what is going on. If that means the Council needs to get more involved – yes."
Harvey did say he would prefer to wait for the conclusion of ongoing investigations like the grand jury, the Internal Affairs investigation and the Bishop Police investigation.
"I welcome all of these and would like to see the results." Meanwhile, Harvey said he would be interested to see what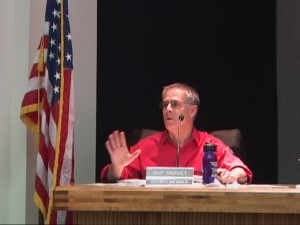 other Town Councilmen say in the apparently upcoming closed session.
Harvey seconded McCarroll's apology to Bishop. Harvey went further. He said he personally thinks it's time to review how Mammoth operates. The police chief is an employee of the Town Manager, not the Town Council. Harvey said that maybe Mammoth needs to consider a different form of government that involves the Council more closely.