After what some called a Mammoth Town Council "free for all" session last Wednesday, officials found the resolve to vote on the Snowcreek Development Agreement.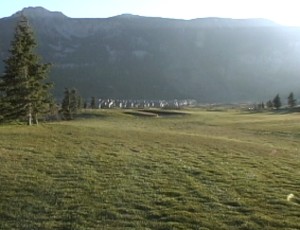 Opposition to the 20-year agreement for Snowcreek VII and VIII projects came from those who defended the need for affordable housing and amenities for the Town. Kirk Stapp primarily delivered angry resistance to the agreement which he accused of vague or weak requirements and a lack of cost of living adjustment on fees.
Council members and developer Chuck Lande worked over a value on affordable housing – $85,000 per unit. Pam Hennarty of Mammoth Lakes housing assured that would work. Officials also haggled over a cost of living adjustment for Snowcreek's fees and contributions over time. They agreed to a formula that will grant a cost of living increase that goes up as the value of construction goes up.
Skip Harvey and Wendy Sugimura were reluctant because of concerns over housing and the 20-year commitment, but the vote was unanimous to approve the Snowcreek Agreement.
Approval of documents for the Clearwater or Old Mammoth Place project was not unanimous. Councilman Harvey voted no. Others voted yes and it passed. Harvey said later that he feels the major project in the Old Mammoth Road corridor was "manipulated and driven by staff. It didn't follow a process," said Harvey. He said things were either skipped over or ignored or manipulated. "The whole process," said Harvey, "was disingenuous."