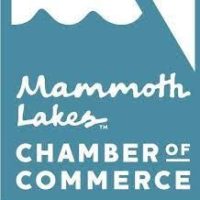 Mammoth Chamber Provides Helpful Business Tidbits
For area wineries and employers who have kept their employees on the payroll through COVID issues and those who regularly drive past Conway Ranch, there is good news delivered this past week by the Mammoth Chamber of Commerce. While the news may not be broad in scope, considering the last nearly two years, good news is surely welcome.
First, the California Department of Alcoholic Beverage Control is approving renewal fee waiver requests for a one-year period. There are caveats: the license had to have been active from March 1, 2020 through December 21, 2020 and the licensed premises was disrupted by COVID-19 restrictions. To get the details, go to www.abc.ca.gov/law-and-policy/coronavirus19/renewal-fee-waiver/
Next, the Taxpayer Certainty and Disaster Tax Relief Act, passed late last year, extended COVID tax credit for employers who chose to keep their workers on the payroll through pandemic-related shut-downs. The important thing to know: employers can claim a refundable tax credit against their share of Social Security tax equal to 70-percent of the wages paid to employees through June 30, 2021.  Like all things IRS-related, this is too complex to try to summarize. Employers should be aware of this tax credit and make sure their accountants are aware as well.
And, though this project is more than a year out, CalTrans District 9 is looking for public comment on the proposed Conway Ranch Shoulders Project. The deadline is today, December 6, but details on the project and the draft environmental documents are available at Conway Ranch Shoulder Widening Project | Caltrans .
The $9.3 million project will widen the shoulders to eight feet, add rumble strips, lengthen the existing chain installation/removal area by 500-feet, install switch-controlled lighting and add guard rails at select locations.