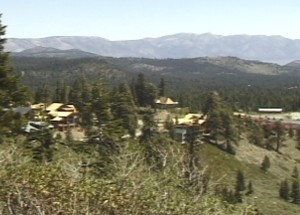 Green Fox Events & Tallus
Present:
Special Event Professionals Mixer 
Showcasing: service providers, venue managers, marketers, producers, etc. in Mammoth Lakes
Thursday, September 13
5:30 – 8:00 pm
Green Fox Events & Tallus Mixer

    The purpose of this mixer is not only to network, but to showcase all the special event products and capabilities that are available in the Mammoth Lakes area. We all work with different clients and we should all know what is available to us.
Like – did you know you can now get a private chef to make home-made pasta in front of your group?  That you could rent a 30 ft Giant Twister game for your next corporate group?  That we have hairdressers that can recreate the 50's vintage hair looks in case your next wedding group is going with that theme? That you could rent a local kitchen for a team-building cooking lesson?
If you would be interested in showcasing your specialty:  floral design, make-up, musicology, lighting, cooking demo, specialty rentals, photobooth, videography, step-and-repeat, etc., please reply. Green Fox & Tallus would like this to be a super fun experience for all, while at the same time giving us all a chance to show off what we can do.

Upcoming Events

And On To The Next Thing…

Wednesday, Septemeber 5th
@ 6:00 pm

Town Council Meeting

@ Suite Z, in Vons Shopping Center
The future of Mammoth Lakes Tourism's budget is to be decided. If you want to see our town AND county survive AND thrive, come in support of Mammoth Lakes Tourism.

Wednesday, September 5th
@ 5:30 pm

Women In Business

@ CJ's Grill, 343 Old Mammoth
Game night. Lets get to know more about each other and our business or trade. CJ's is mixing up new cocktails just for our group.

Tuesday, September 11
9:00 – 11:00 am

How to Get Google to LOVE You & Customers to FIND You,
Part II

@ Mammoth Lakes Foundation
100 College Parkway
Christy Osborne gives us information about how Google rates our websites, tracks our social media and improves our reach to clients.
Sign up now!

Wednesday, September 12
3:00 – 5:00 pm

Chamber Board Meeting

@ ML Tourism Conference Room

September 25
12:00 – 1:00 pm

Monthly Luncheon

@ Side Door
Exciting opportunity to try one of our favorite spots in town!