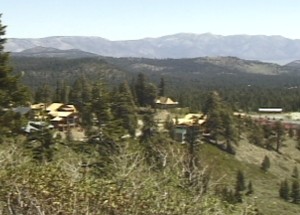 Poker Tournament
Sunday, April 14, starting @ 4 PM
Mammoth Lakes Chamber of Commerce is proud to host its first ever poker tournament. Sign up now if you are interested in participating. We will be taking cash, check or credit card at the tournament.
We are still looking for prizes to match some of great ones we have received including skis from Footloose, guide trip from Trout Fitter and many gift certificates. We will include a full list next week.
Service Training
Wednesday, April 3rd  @ 5:30 PM
Note the location change: Conference room in Juniper Springs Lodge at Little Eagle
FREE training to improve customer service to ALL our guests.
Sign up now.
Gomez's Mixer
Tuesday, April 9, 5 to 7 PM
@ Gomez's in the Village
Gomez's promises to put on yet another incredible mixer. There are prizes in store and signature drinks to taste. All guests and members are welcome to attend. If you normally come, please bring 1 or 2 new members from the business community to attend. For more information, please check out the Chamber Community Calendar.
Monthly Luncheon
Tuesday, April 23, noon to 1 PM
@ CJ's Grill
Guest Speakers: Mammoth Hospital's general surgeons
$20/person
This business meeting is open to both members and guests. It is an opportunity to keep all attendees informed about the Chamber business.
Chamber Membership
Welcome to our Newest Member:
Mammoth Lakes Sunrise Rotary
Thank you to our members who have recently renewed:
1849 Condos
Black Tie Mammoth
Bleu Handcrafted Foods
Mammoth Creek Inn
Mammoth Hospital
Thai'd Up
Meet the Town Manager
Tuesday, April 9, 1 – 2 PM
@ CJ's Grill
In an attempt to establish and maintain an ongoing dialogue with local businesses, Town Manager, Marianna Marysheva-Martinez, will be meeting with business owners and representatives monthly through an effort organized in partnership with the Mammoth Lakes Chamber of Commerce. Marianna will be available for informal discussions with businesses following the Chamber's monthly luncheons.
Plaque Inserts
We have plaque inserts for all of our new and recently renewed members. We will have them available at the next Chamber mixer at Gomez's on April 9.
Also, if you have NEVER received a plaque before, we have those available too.