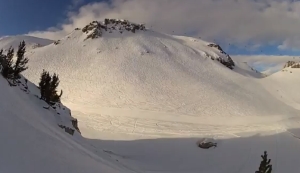 Getting to Know You 
The Mammoth Lakes Chamber of Commerce wants to know about your business! We are scheduling site tours and meetings to learn what you are providing so we can better sell your business to our guests and customers.
2013 Dues Reminder: 
Any dues received after 2/28/13 incurs a $10/month late fee. Please remit this with your yearly dues if you have not already renewed your membership.
Mammoth Lakes Realty
~ A New Group in Town ~

Mammoth Lakes Realty Inc. would like to welcome the community through its doors on Tuesday, March 12th for an Open House.  Please come and meet its team of experts and partners, including TFC General Contracting and architecture firm Design Dimension, enjoy some food and refreshments, live music, and ask questions:  5 p.m. to 7 p.m. at 625 Old Mammoth Road (Sherwin Plaza), second floor.
Poker Tournament

ML Chamber of Commerce is hosting its first poker tournament fundraiser on Sunday, April 14, starting at 4pm at the World Famous Lakanuki! $65 to enter. Great prizes!

Monthly Luncheon

@ Old New York Bagel
Tue, March 26, 2013
12 to 1 pm
Guest speaker to be announced!

Chamber Members

Thank you to our members who have recently renewed their membership or recently joined. Please note, all new members are welcome to join us at any mixer or luncheon. New members will be given the opportunity to share their business and a little about them.

Snowcreek Membership

Snowcreek Athletic club has redefined their benefits to the owner or 1 representative of the business. If you are interested in signing up, please send me an e-mail and I will send you the link to sign up. All members who had previously signed up prior to this date are "grandfathered in" and Snowcreek will honor your membership.