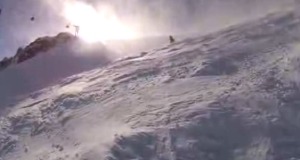 Mammoth Lakes
Chamber of Commerce
Wishing you all wonderful holiday weekend!
The town will be buzzing as we have a 3-day weekend. What an incredible opportunity we each have to ensure that each guest has a world-class experience and life-lasting memory. Remember, they don't NEED to choose to come to Mammoth Lakes but we NEED them choose to come here, again and again.
Mammoth Lakes Mobile App:
for Google        for iTunes 
Annual membership invoices to be sent Tuesday, Jan 29!
The New Year has come so we are celebrating by sending you your yearly invoices. Please note, we will be e-mailing members their invoices (if we have your correct e-mail address on file) in an effort to save on postage. We would like all members to complete both the Membership Renewal Form AND the Website Entry Form if you have ANY changes to your information and/or if you have not completed either of these in 2012. Please submit these along with your renewal payment. Thank you!
Membership Plaque vs. Plaque Insert
Along with the membership renewals, we need to know if you do not have a membership plaque. Please remember, we will send you a plaque insert if you already have the plaque. Contact us if you NEED a plaque.
Date & Location Corrections!!!
We apologize for any confusion we may have caused with our last e-mail. Corrected information is below. Our events are also updated on our Community Calendar. Including Evening with the Stars at Edison Theatre.
Fourth Tuesday of the month: Chamber Luncheon
Jan 22, 12-1pm @ Base Camp
Second Tuesday of the month: Chamber Mixer
Feb 12, 5-7pm @ Mono Council for the Arts Gallery (between Tailwaggers and the Minaret Cinema).
Snowcreek Membership
Are you a full-time (32+ hours) employee for a business that is a Chamber member? Then you may be eligible for a discount on monthly membership. Please complete and/or look over this form for more information.