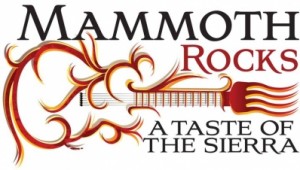 Host a Mixer
Our, April 2011, mixer will be at 101 Great Escapes on April 10th, from 5-7.
Are you interested in hosting a monthly mixer? This is a fantastic opportunity to showcase you place of business. We have space available now. With an average of 60+ people in attendance, this is a great chance for you to promote what you are doing and network with other businesses in town.
Host a Luncheon
As you know by now, we have rotated our luncheons since the beginning of the year. We are currently looking for a location to host the April luncheon. Please send me an e-mail if you are interested in hosting.
Share Your Calendar
Let us share what you have going on with your business or group. We will send it out with our weekly e-mails.
Mammoth Rocks
Aug 24 & 25
We are very excited. We hope to share our headliners with you very soon! Preparation is under way. Please make sure you share with your guests and the community so they can start putting the dates in their calendars. If you are a restaurant and are interested in being a part of the "Taste of the Sierra" please contact me so I can make sure to send you a restaurant package information and sign-up forms.
Upcoming Events:
4
April
5-6pm
Women In Business
@ Sidedoor
9
April
5pm
Young Professionals Group
(MLYPG)
@ Whitebark
10
APRIL
5-7pm
Monthly Mixer
@101 Great Escapes
11
APRIL
3-5pm
Monthly Board Meeting
24
April
noon to 1pm
Location T.B.D.
Bob Peters will be speaking to us about the redistricting in Mono County.
Happy April!
We hope you all have a fantastic week and an even lovelier  weekend! There are a lot of things going on. We have included the calendar, here.
Calendar of Town Events:
April 5 – April 14
Thursdays – Saturdays @ 7pm. Sundays @ 4pm.
Sierra Classic Theatre presents: PROOF
@ Edison Theatre.
April 19 – June 21
Thursdays, 6-9pm
Mammoth Lakes Police Department presents:
Community Police Academy
April 21
All day at Main Lodge
Disabled Sports Eastern Sierra's
Slide-A-Thon
Please feel free to share your calendar events. We cannot guarantee that it will be able to be included in our weekly e-mails but we will do our best!