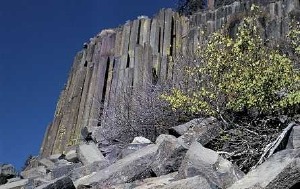 Independence Day Activities
Happy July! We are half way through the year and kicking off July with our annual Independence Day Parade starting at 11am, just after the Footloose Freedom Mile. There are many fun activities going on Wednesday, the 4th of July. Bring your lawn chairs out early and reserve your seats along the route! We go West on Main Street (starting at Manzanita cross street) turning South onto Old Mammoth (ending at Chateau Rd crosss treet).
Volunteers who are working with CERT or Disabled Sports for traffic control are to meet at 9am, on the 4th, at the Mammoth Lakes Police Department parking lot.
Due to the extreme dry weather, we are reminding folks that fireworks should be left to the professionals.
Reds Meadow is now OPEN
In November 2011, there were some 5000 trees that were blown down during "Reds Meadow Valley Wind-Fallen Tree Removal for Fuels Reduction Project" These trees made trails impassible.  We are happy to share, as of Friday, June 29th, Reds Meadow is open to tourist again!
New Members
We would like to recognize our amazing NEWEST members who have both added to and revitalized our community!
~ Mammoth Contractor's Association
~ TFC – Tim Flynn Construction
~ Bluebird Imaging
Mammoth Rocks – A Taste of the Sierra
We are 6 weeks away from the best rock event in the Eastern Sierra. We would like to invite everyone to come and bring their friends, families and guests to rock out with us.
However, in order to keep bringing this FREE event to you, we are in need of SPONSORS. Find out more about all our different sponsorship packages.
We are also looking for volunteers who can help participate during the event.
What can you do to be a part?
For More Information please contact Quart Keyes with the Mammoth Lakes Chamber