– Press release
Mammoth Lakes, CA – Since 1985, America has celebrated July as the nation's official Park and Recreation Month. In 2009, the U.S. House of Representatives officially mandated July as "Park and Recreation Month."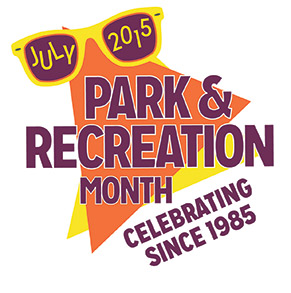 This July the Town of Mammoth Lakes is celebrating 30 years of Park and Recreation Month and the enduring power of parks and recreation in our community.
"Parks are the foundation of nearly every community where anyone can go to be active, live healthier, and connect with nature. Parks and recreation truly makes our lives and communities better now and in the future," stated Stuart Brown, Town of Mammoth Lakes Recreation Manager. "I encourage you to visit, explore and take the time to appreciate our many amazing parks and recreation facilities in Mammoth Lakes."
On July 1, the Town Council recognized July as Park and Recreation Month in the Town of Mammoth Lakes. The proclamation affirmed that parks and recreation services are vital for our communities—from protecting open space and natural resources, to promoting wellness and helping fight obesity, to providing activities and resources for all walks of life—Park and Recreation Month encourages everyone to reflect on the exponential value parks and recreation bring to communities.
The Power of Parks Do you know the power of your local parks and recreation?
–  Parks Have Environmental Power – 1 acre of trees absorbs the carbon dioxide produced by driving a car 11,000 miles.  Parks Have Health Power – Increased access to places for physical activity leads to a 25% increase in people exercising 3 or more days a week.
–  Parks Have Community Power – Parks strengthen community ties and bring diverse populations together.
– Parks Have Safety Power – In Macon, GA, a revitalized park that included new programming and beautification efforts reduced incidents of crime and violence by 50%. Parks have the power to strengthen communities, transform lives, and protect the future. All Recreation – all the time!
Park and recreation agencies across the country, including the Town of Mammoth Lakes Parks and Recreation Department, are recognizing the month of July with summer programs, events, contests, commemorations and celebrations.
Following is a sample of the many programs, events and promotions scheduled this month in Mammoth Lakes. Visit www.MammothRecreation.com or call (760) 934- 8989 ext. 222 to register or for additional information. MiNi and Youth Summer Camps Register for our youth (7-13) and MiNi (3-6) signature summer camps this July including:
British Soccer Camp, July 20 – NEW Girl Power Camp, July 20 – Youth Climbing Camp, July 22 – Wave Rave Concrete Kommandos ,July 27 – Wilderness Camp, July 27 – U.K. International Soccer Camp.
Every participant receives a FREE 2015 Parks and Recreation Camper T-shirt!
Mammoth RecZone The Mammoth RecZone is the coolest place to hang out this summer! The facility is an outdoor venue (with shade, lights, and concessions) located in the heart of Mammoth Lakes offering fun on skates, blades, boards, nets, hoops and on ramps.
Come on over and enjoy these themed nights this July: THURSDAY – Mammoth Youth Hockey and Friends Night Mammoth Youth Hockey will be getting ready for the winter season playing street hockey. Drop-ins and new players welcome! Games are scheduled from 5:30-8:00pm. Cost is only $3.00/skater.
FRIDAY – Kids Night! Play volleyball, basketball, badminton, horseshoes, bean bag toss, blongoball and more! Roller/inline skates available for rental. Bring your RC cars! Free Hot dogs between 6:00-7:00pm (bring your meat to BBQ…) and only $1.00 for ice cream floats. Drop-offs 10 years and older welcome! Festivities begin at 3:00pm. Cost is $2 for local students and youth under 15.
SATURDAY – Roller Skate Party! Join us every Saturday night from 6:00-9:00pm and get your groove on at our jumpin' Skate Party – skate rental is FREE! Cost is only $2 Youth / $3 Adults.
SUNDAY – Open Skate & Drop-in Street Hockey The RecZone is programmed for open skate from 3:00-5:00 pm, Youth street hockey from 5:00-7:00pm and adult street hockey from 7:00-9:00. Normal fees apply.
Whitmore Pool The Whitmore Pool is the home of the Mammoth Sharks and is open daily for recreation and lap swim. The facility offers six lanes (25m), hot showers, Free Wi-Fi and shade. Register your child in our Swim School – sessions are offered MondayFriday. Call the pool at (760) 935-4222 for a complete schedule.
Community Tennis Improve your strokes with Tennis Pro Kyle Osland every Tuesday and Thursday afternoon at the Community Tennis Courts on Forest Trail. Purchase a $65 Punch/Private Pass that includes five 2-hour drop-in sessions plus a 15-minute private with the pro!
The Town of Mammoth Lakes Parks and Recreation Department invites you to celebrate 30 years of Park and Recreation Month by visiting one of our many parks, swimming at the stunning Whitmore pool, riding the Volcom Brothers Skate Park, or registering for our many community-centric and affordable programs.
Visit www.MammothRecreation.com or call (760) 934-8989 ext. 222 to register or for additional information. Never have a slow day in Mammoth again!