What do Real McCoy Amber, High Country Pilsner, Golden Trout Ale and Double Nut Brown have in common? Well, they are all locally brewed beers, but they're also gold medal winners in the California State Fair.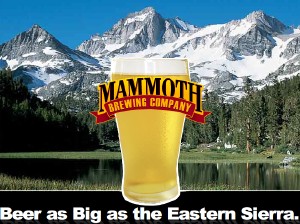 Mammoth Brewing Company scored the gold medals when they entered eleven beers for competition. All eleven earned either an award or medal, including the four gold and two silver medals.
The Real McCoy Amber Ale won a first place gold medal and also received Third Best of Show, making it the third highest praised beer out of all California commercial beers entred in this year's State Fair.
Mammoth Brewing Company has also begun to brew the beers of Lake Tahoe Brewing Company for distribution in that area. Mammoth Brewing won a gold medal for the Lake Tahoe Red and a bronze award for the Lake Tahoe Hefeweizen.
Cheers to Mammoth Brewing. A real coup for the Eastern Sierra.