"Things aren't looking too good for blondie," announced the Town's Wildlife Management Specialist Steve Searles at the July 15 Town Council meeting.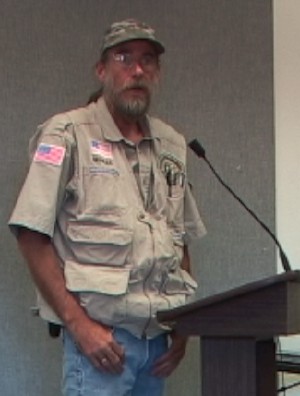 He was referring to a very active, originally strawberry blonde but slowly getting darker as she gets older, bear. Due to her distinct color and her habituated nature, this bear has been able to get away with a lot. She was around last year as a 40-pound youngster and made it through the winter to return as a 120-pound troublemaker.
According to Searles, the bear had been in 12 kitchens in 14 days. In all of the break-ins, no one has asked for the bear to be destroyed, but nonetheless, she is turning into a problem. Meetings with the powers that be, most likely the Department of Fish and Game but Searles did not specify, will occur next week to determine her fate.
"It's no one's fault," Searles said. "If we lose the bear it is because of our kindness." He added that he would like to keep the bear around but wanted to be honest with the community about her potential fate.
Searles recommended scaring the blonde bear, or any bear, away from your home if they enter or come near… after you get your picture, of course.