In Mono County Court news- Ronald Watson of Onyx, California, has been sentenced to prison time for lighting a string of fires in Mammoth.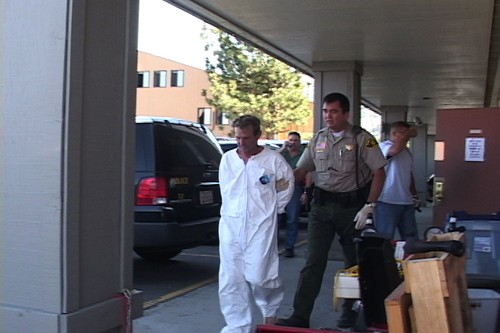 At the time of the incident in June of 2007, police said that Watson threatened staff at the Forest Service Visitor Center. Mammoth Police then followed a pattern of fires toward the Mammoth Trailer Park, where officers said they saw the suspect bashing in a cabin with a shovel. Police said that Watson used gasoline to set the fires.
In June of this year, Watson took a plea deal offered by the Mono District Attorneys Office. Assistant District Attorney Kyle Graham reports that the multiple counts of arson were bundled together into two counts of arson, one for each side of highway 203 where the fires started leading to a plea of two counts of arson, the attempted arson of the tent and misdemeanor vandalism.
With those charges, plus a prior strike, the court sentenced Watson to 9 years in prison.