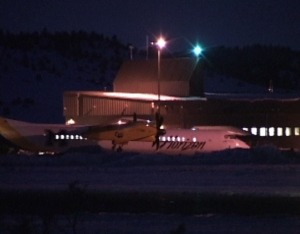 Public Works Direct Ray Jarvis told the Town Council this week that the Town consultant has addressed all of the Federal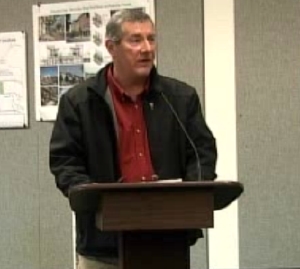 Aviation Administration concerns over the Airport Layout Plan, and a letter will go to the FAA Monday, March 25th. Jarvis said, "The FAA believes we have a good product."
Jarvis and other officials will travel to San Francisco April 11th to meet with the FAA staff. He said it is hoped all will be complete in June or July. Said Jarvis, "I think we're in a good place." When questioned about the possibility of requesting deviations from FAA rules, Jarvis said, "There are no perfect airports. It's very difficult to meet all the requirements." He said the FAA does allow "deviations and operational constraints" to comply.
Jarvis said that the FAA did require service commitment letters from United and Alaska Airlines that service Mammoth Airport. He said the letter from United is in the mail and Alaska is drafting theirs. Councilman John Eastman was assured that the airlines would not pull out if Mammoth failed to get what's called a C3 designation. Jarvis said C3 has to do with wing span and speed. Mammoth Airport now has a B3 designation, but Jarvis repeated that this issue will make no difference in air service.
Town Manager Marianna Maryheva-Martinez said that Town Staff would report to the Council on April 17th what transpires during the April 11th meeting with the FAA. Martinez said that at the May 1st meeting or after, discussions can take place on capital improvements that might be needed to get the C3 designation.