Press release
Mammoth Lakes, Calif. (October 27, 2015) — This winter, take advantage of a new and improved Mammoth Air Packs program. Sold exclusively by Mammoth Mountain Ski Area, in conjunction with Mammoth Lakes Tourism, the Mammoth Air Packs are your choice of either 6 or 10, one-way flights between Mammoth Lakes and your choice of Los Angeles and/or San Diego on Alaska Airlines.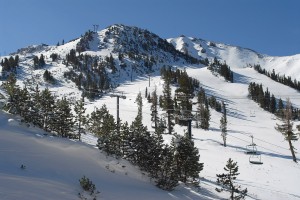 With more seats available for air pack holders, you won't want to miss this opportunity.
Six-packs are $490 and 10-packs are $790 (all taxes and fees included), which is more than 50 percent off of Alaska Airlines' full-flex fares.
The Air Pack tickets are transferable, which makes them great holiday gifts. Plus you can earn 500 miles in the Alaska Airlines' Mileage Plan, per flight.
Mammoth Air Packs go on sale November 1, 2015 and will be available for purchase through January 18, 2016. Travel is valid through October 31, 2016, but flights must be booked by October 24, 2016. Seats are limited and other restrictions apply. For terms and conditions, and to purchase call Mammoth Mountain at 1-800-MAMMOTH.