"From city halls to county courthouses, from the State house to the White House – bureaucrats control our lives.  Public servants who often try to become our masters.  People whose salaries we pay, but what goods and services do we get?  On Sierra Wave's Bureaucrat Beat, we'll report what they're up to."  That's the Bureaucrat Beat declaration of dissatisfaction, but as you may know, Bureaucrat Beat talks about so much more.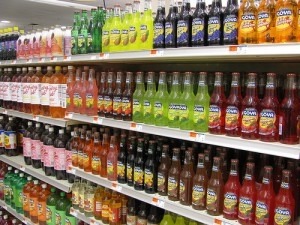 A new idea for the Town of Mammoth Lakes comes from the city of El Monte.  They have big money problems and decided to declare a fiscal emergency and go for a tax on sugary beverages sold within city limits.  The same LA Times article on El Monte named Mammoth Lakes as among the three cities which have so far declared bankruptcy.  Compton is a close fourth.  Hey, maybe Mammoth could tax sugary drinks, donuts, candy bars and bags of sugar!!
Speaking of bags, how about the bags of money and other stuff held by the top 400 families.  According to Fareed Zakaria on his CNN show, these families "have more personal wealth than the bottom 125 million families."  Yikes.
Another factoid from Zakaria – the US spends half of what it used to on research and development and education than it did in the 1960s!  Check out GPS – Global Public Square on Sunday mornings.  Lots of very interesting people with lots of real life experience and intelligent thought.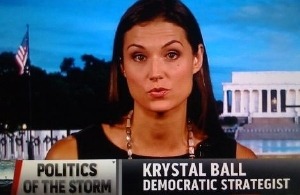 On many other TV shows, you have to wonder who are these people that turn up as "experts"?  Lawrence O'Donnell's  show, "The Last Word" sported a woman called Krystal Ball.  She was spouting alleged brilliance about political affairs.  I think I'll start calling myself Magic Wand.
Nothing magic about the latest revelations about the GSA – General Services Administration of the US government.  Their falderal has surfaced in the past.  NBC News now reports a $268,000 "awards ceremony" for GSA employees.  According to NBC, 49 GSA workers were flown to a Virginia Hotel for a drumming session and a big party.  Say what??
NBC said the GSA spent $140,000 on logistics, $42,000 on airline tickets, $57,000 on gifts (including special drum sticks for each), $20,000 on catering and $8600 on Agent X (?)  Their website says Agent X is "a full-service digital and experiential agency that specializes in brand development through research, strategic planning, branding and design."  Oooookay.
The GSA website says their agency "oversees the business of the US federal government.  GSA's acquisition solutions supplies federal purchasers with cost-effective high-quality products and services from commercial vendors.  GSA provides workplaces for federal employees and oversees the preservation of historic federal properties.  Its policies covering travel, property and management practices promote efficient government operations."
I wonder if Agent X suggested the GSA change its brand and become the Hypocritical Services Administration.  Why not get rid of the whole darn thing?  Wikipedia says the GSA employs 12,000 people with an annual operating budget of  more than $26 billion.  Fire them all and make managers of federal departments start managing.  An earlier GSA junket to Vegas cost taxpayers a reported $800,000.  Of course, as some point out this is peanuts compared to other wasting of our money.
The Commission on Wartime Contracting concluded a three-year investigation which said $30 billion to $60 billion was lost to "waste and fraud in Iraq and Afghanistan out of $206 billion paid to contractors."
Now for something honorable and remarkable.  A note on the Mammoth Hospital Auxiliary and their thrift store, The Cast Off, as a tribute to two stalwart auxiliary volunteers who recently died – Ellie Randol and Irene Molloy.  From 1978 through commitments for 2012, the Auxiliary has given over $3.1 million to Mammoth Hospital for life-saving equipment, continuing education and community health programs.  Medical scholarships from 1985 to present total $455,000.  High school achievement awards during the same time equal $85,000.   All of this done through daily, devoted hard work by volunteers.  The GSA good learn a thing or two from the Auxiliary.
One of our Bureaucrat Beat readers sent in a quote for us.  Mike Turzai, Pennsylvania House Republican Majority Leader, said of passing a new voter ID law: "Voter ID, which is gonna allow Governor Romney to win the state of Pennsylvania, done."  So, is this an effort to eliminate certain citizens' rights to vote?  There is no proof of rampant or even noticeable voter fraud, according to reports.
Now, a 93-year-old great, great grandmother has gone to court to fight the new law.  Seems  she never had a driver's license, lost her Social Security card and can not get documents needed to comply with Pennsylvania's new photo ID law.  In her life, she has voted in 50 elections. Good grief.  How about the Pennsylvania State Constitution: "Elections shall be free and equal; and no power, civil or military, shall at any time interfere to prevent the free exercise of the right of suffrage."
Now, on to Inyo County.  The Inyo Grand Jury Report left a disappointing void in place of any real results from their investigation of District Attorney Art Maillet. His assistant had called media to give them confidential documents on Maillet's political opponent.  Then court testimony in an unrelated instance said Maillet authorized the release.  The DA's assistant "retired."  The Grand Jury merely said Maillet declined to discuss the matter.  The public would like someone to compel the DA's response.  But, then, a long-time local man commented to us on this when he said, "Those who believe in the Grand Jury also wait up for the Easter Bunny."
With that, this is Benett Kessler signing off for Bureaucrat Beat where we await your word on our lives in the Eastern Sierra and beyond.