Lynn Hughes was a well loved husband, father, grandfather, brother, uncle, teacher, coach and friend, who began his life in Inglewood with parents Wallace and Pauline Hughes. He spent his early years in Lomita and in college played football at OU and Long Beach State.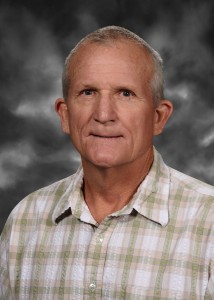 He loved to run. After surviving cancer in 1980 he took up running to get in shape and never quit. He ran up and down the Grand Canyon, multiple Catalina marathons, ultra-marathons, and even half of the Western States 100-mile run before his knee gave out – and he ran as often as he could after moving to Bishop. The only thing that could stop him from running was a brain tumor.
At 38, Lynn went back to teaching and spent five years going to night school, teaching and coaching full-time, and painting apartments on weekends to give his family a better life. His first teaching position was at Narbonne, his high-school alma mater. All that experience and hard work led him in 1992 to Bishop Union High School and a job he loved. There he coached football for many years and was a favorite math teacher, retiring in June 2013. He not only loved his job, he loved his students and his colleagues (well, most of them). His patience and positive attitude guided countless students through their struggles with math and helped them believe in themselves.
Lynn always worked summer school so he and Ruth could vacation on his beloved Kauai each year. He had a great attitude about life and was always positive. He made many wonderful friends and was a wonderful friend in return. He loved and supported his extended family and took great care of his father-in-law.
He loved his family in such a way that each had a special connection and he left an indelible impression in their hearts. He leaves behind his wife of 39 years, Ruth; sons, Travis and Mike, and daughter, Lindsay; daughters-in-law, Melanie and Jodi; sisters Connie and Patty; sister and brother-in-law, Kathie and Michael Lewis. He loved being a grandfather and is survived by six grandchildren, Cameron, Madeleine, Emma, Sophia, Emerson and Collette; along with nieces and nephews.
A memorial service is planned for Saturday, Aug. 22, at 3 p.m. on the lawn at BUHS.
In lieu of flowers, donations can be made to Carson Tahoe Cancer Resource Center/Merriner Cottages,  1535 Medical Parkway, Carson City, NV 89703.