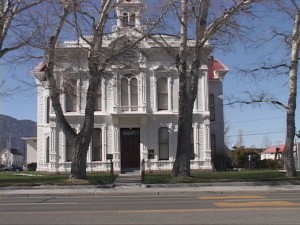 According to an order issued by Mono Superior Court Judge Stan Eller, Mono County has to put Dick Luman back to work on May 19th, thirty days from the decision. When the Supervisors meet Tuesday, their lawyers will meet in closed session with them on the Luman case.
Mr. Luman had worked for Mono County Road Department as a mechanic for 15 years. He was fired at the end of 2011 for making a threatening statement during an altercation with his Road Supervisor. He appealed that decision and two out of three Personnel Appeal Board members upheld his termination. Luman went on to Superior Court to appeal the firing.
In April, Judge Eller issued a decision that Luman made a threat of violence but the Judge's order said "The most extreme form of penalty, termination of employment, was grossly excessive" in view of the law. The Judge ordered Mono County to reinstate Luman with all pay, benefits, seniority and more.
The Judge's order had also provided Luman with a new penalty hearing that would result in something less than termination. The order says if a penalty is imposed on Luman for his statements made to his supervisor, the amount should be deducted from his back pay. The Judge's order entitles him to pay from the time of his termination in December of 2011 until his reinstatement.