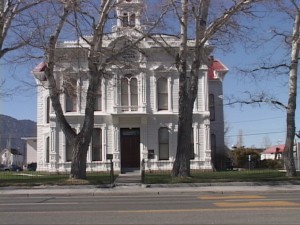 Former Mono County Road Department mechanic Dick Luman went to court nearly two years ago to fight for reinstatement to his job. The petition filed accused Mono County and others of "prejudicial abuse of discretion" and failure to grant Luman a fair appeal hearing. Judge Stan Eller heard arguments Wednesday and will issue a written decision in the case within 30 days.
Attorney Katie Bellomo represented Luman. Deputy County Counsel John Vallejo represented Mono County and the County Appeals Board which included then Undersheriff Ralph Obenberger, employee Ken Goode and then Supervisor Tim Hansen.
At issue before the Court – does evidence from the Personnel Appeals Board hearing support the finding that Mr. Luman's remark to a Public Works supervisor was a threat of violence or was it a "wisecrack", as Luman had contended. His termination was based on the finding by two of the three Appeals Board members that he threatened his supervisor. Also at issue – was the penalty of termination excessive.
Attorney Bellomo had also raised the issue of potential conflicts regarding Obenberger and Goode. Bellomo had argued that Obenberger was privy to the Sheriff's Department investigation of Luman's altercation with his supervisor and that Goode had a law enforcement conflict as well. Bellomo said these conflicts prevented Luman from having a fair appeals hearing.