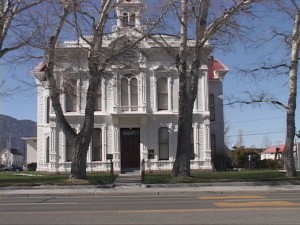 Dick Luman had worked for 15 years as a mechanic in the Mono County Road Department. After an on-the-job dispute more than two years ago, the County fired him. In recent days, Luman's attorney, Katie Bellomo, filed a motion for Luman to be reinstated pending an appeal by Mono County. The Judge took that rrequest under submission.
Originally, Luman went before an appeal board which upheld his firing. Bellomo took the case to Superior Court where Judge Stan Eller ruled that Luman should not have been fired. The Judge ordered Luman should be reinstated with back pay and a new penalty hearing held to determine an appropriate penalty, other than termination, for his violation of personnel rules. Mono County appealed Judge Eller's ruling.
While waiting for a decision on that appeal, attorney Bellomo asked for interim relief for her client. She argued that Luman is being irreparably damaged because of no job and asked the Judge to reinstate him, pending the County's appeal.
County lawyers argued it would be a hardship on Mono County to put Luman back to work because of the hiring freeze. The Judge indicated a hiring freeze is not a factor under civil procedure. Judge Eller indicated he will issue a written decision on whether to order Luman back to work while the County's appeal is pending.