As the Lower Owens River swells with new water and plans lie ahead for flushing flows and new habitats, one problem still festers in a court case.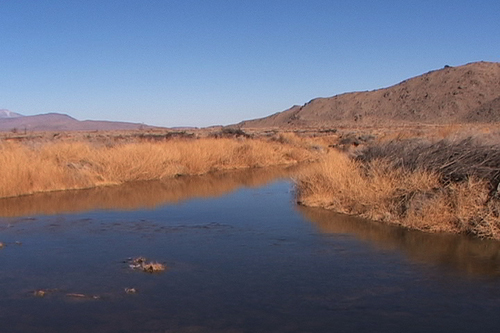 The Sierra Club and Owens Valley Committee feel strongly that DWP and Inyo County need to create an adequate and successful monitoring and management plan to make the re-watered river project the real deal.
Asked where this case stands right now, Mike Prather of OVC said that the parties put the case aside to talk about an acceptable plan. Prather said monitoring of the project has to be thorough and that means enough money to do the job. Prather pointed to the fact that certain birds are indicator species. Monitoring them reveals how the whole river habitat fares.
Inyo County did net more than $3 million dollars from DWP fines paid over the river lawsuit which was actually filed and fought by Sierra Club, Owens Valley Committee and the State – not Inyo County. Many hoped Inyo would dedicate some of those funds to monitoring and management of the river.
As Prather and others point out, the Lower Owens River Project is the main mitigation for all the years of groundwater pumping damage by DWP in the Owens Valley. The goals in the river project agreement include fostering of birds, habitat and trees. Prather said the Department of Fish and Game is also concerned about the monitoring and management. "This has to be real," said Prather, "not perfunctory."
All of the parties may appear before a judge on this case in the near future.