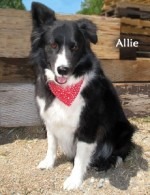 ALLIE is a sweet, calm and beautiful Border Collie. Fans of the breed know they are extremely intelligent, very loyal and are happiest with daily walks or runs.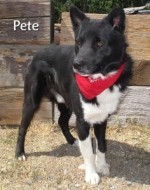 PETE is a handsome Border Collie mix who was brought to the Shelter by a Good Samaritan. He must have nine lives, because this sweet boy is riddled with buckshot. Pete needs an adopter who can provide daily activity to meet his strong herding instincts.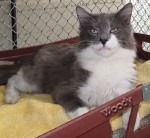 WOODY is a spectacular gray and white cat with lime green eyes. His owner could no longer care for him. Now Woody is more than ready to get on with his life in a new home and a warm lap to curl up in.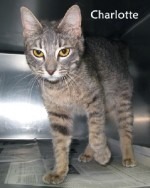 CHARLOTTE is no more than a kitten herself, but she came into the Animal Shelter with three kittens of her own. She's a petite flower with beauty and charm to spare. Looking for a young, friendly silver tabby cat? Charlotte's just the ticket!
The Inyo County Animal Shelter has an amazing selection of adorable cats and lovable dogs. Please adopt one today. Visit in person on County Road in Big Pine or on-line at www.ICAREforPets.org.
HOURS: Tuesday thru Friday, 10 am to 3 pm, Saturday and Sunday 11 am to 4 pm (closed Mondays). Phone 760-938-2715.
Lisa Schade
ICARE (Inyo and Mono County Animal Resources & Education)
P.O. Box 76; Bishop, CA 93515
Telephone: 760-872-3802
www.ICAREforPets.org