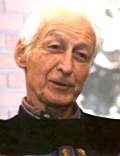 Professor Alexander (Alex) Saxton 1919-2012
The UCLA History Department announces with sadness the passing of distinguished emeritus Professor Alex Saxton at the age of 94.
Alex Saxton, who first came to the Department in 1968 and mentored a great many students, both graduate and undergraduate, died in Lone Pine, California on August 20. Alex was a dedicated labor organizer and gifted proletarian novelist before he became an historian. Two of his novels have been republished in recent years. He was one of the founding fathers of the UCLA Asian American Studies Center and the creator of new courses in American history, including the first course on Filipino-American history and another on Film and History, that attracted students in large numbers.
The last of his three major history books, Religion and the Human Prospect, was published in 2006 in his 88th year. Earlier works include The Indispensable Enemy: Labor and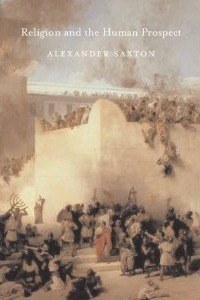 the Anti-Chinese Movement in California (1975) and The Rise and Fall of the White Republic: Class Politics and Mass Culture in Nineteenth Century America (2003). Unwavering in his commitment to a more truly democratic society, he continued to write witty and sage essays for the Inyo Register, the main paper of the Owens Valley, until the very end.
To read more about the fascinating life and career of Alex Saxton, see the essay by Bob Rydell, one of his former students and close friends: "Grand Crossing: The Life and Work of Alexander Saxton," Pacific Historical Review 73 (2004), 263-285. http://www.jstor.org/stable/pdfplus/3641602.pdf.