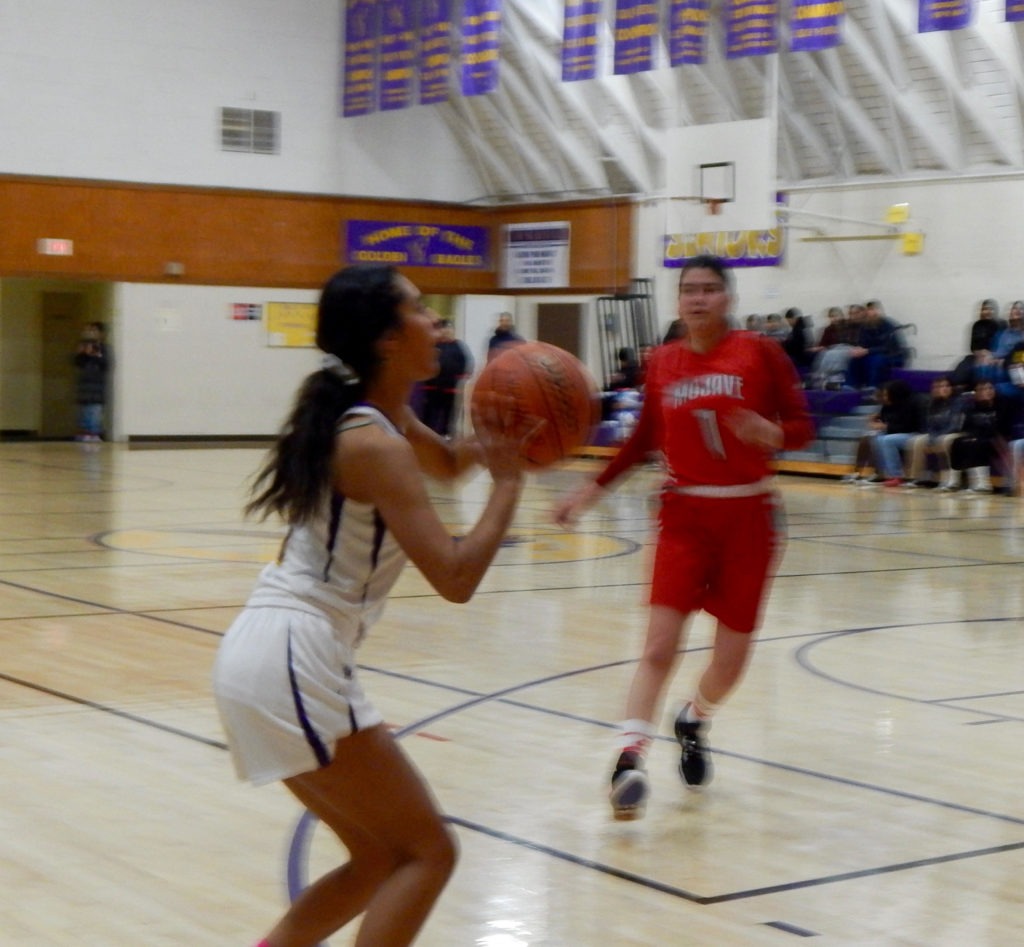 Photo submitted
On Tuesday, The Lone Pine Lady Eagles basketball team played the Mojave Mustangs earning another win. The Lady Eagles came out strong against the Mustangs with a quick pass from Betzy Alvarado to Charley McDivitt for a basket to begin the game.
The Lady Eagles continued to dominate the Mustangs, ending the first quarter 24-1. By the end of the second half, the Eagles were up 43-5, with strong post plays from McDivitt and Topanga Gordon. The Mustangs were unable to gain ground in the second half, with the Eagles ending the game 68-7.
"We've been extremely proud of the Lady Eagles. They are impressive young ladies who work well together and have put in time to achieve success. They have improved greatly over the course of the season. Our team continues to dominate the floor with their strong defense" – said Coach Nicole Howe.
Gordon and McDivitt lead the team in scoring with 14 pts each, with Gordon grabbing 4 rebounds and 1 steal, and McDivitt getting 2 steals. Alvarado continues to dominate the point guard position, earning a double-double with 10 pts, 10 assists, and 9 steals. America Varas ended the game with 10 pts, 4 rebounds, and 4 steals. Mia Quezada had 9 pts, 6 rebounds, and 3 steals. Freshman Lily James had 10 pts, and 5 rebounds. While Lily Floyd had 1 pt from a free-throw.
The Lady Eagles will be traveling on Friday to play Immanual Christian in Ridgecrest, tip off at 4:00 p.m.