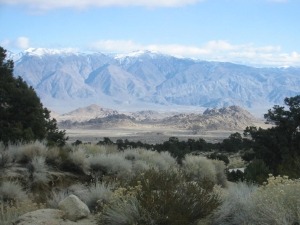 September 2012
10 – Blood drive 12 noon – 6pm Statham Hall 760-876-4348 for appointment
15-16 – Sierra Discovery Day visit Multiple Venues in the Owens Valley. Call: 760-873-9855
15-16 – Missing Links Tournament at golf course 760-876-5795
17 – Inyo Associates in Independence 21-23 Millpond Music Festival
www.inyo.org
23 – Grand opening of Portal Preserve 4pm at the tree sculpture on Portal Road for information 760-876-4444
Lone Pine Chamber of Commerce Schedule of Events
Contact Information
Kathleen New
760-876-4444 Lone Pine Chamber
Let us know if you would like us to put an event in our calendar. It comes out weekly.
Other Reminders:
Chamber Art Gallery is now open. If you have art you would like to display for sale call 760-793- 7115
Meetings
*Chamber of Commerce meetings on the 3rd Monday of every month at 4pm.
*Inyo Associates meets every 3rd Monday of the month as follows:
Sept. 17 – Independence October 15 – Lone Pine
Down the road to June 21 – 23, 2013 Lone Pine Town Reunion 760-876-4444
The Courtyard Gallery is now open!
Music
In the Courtyard! Every Saturday 7 – 9pm