An ordinance that could allow the rental of single-family homes as long as the owners paid Transient Occupancy Tax or TOT, is expected to come forward in public forums over the next few months, but at the August 5 Town Council meeting, the public was already voicing their concerns and protests.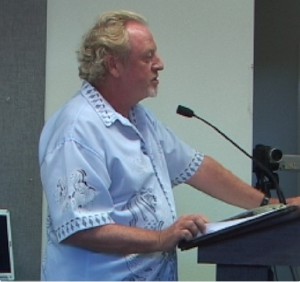 The rental of single-family homes is a growing concern in Mammoth and last March the Lodging Association came to Council to ask them to look at that problem as well as illegal rentals of condominiums. According to the public who spoke on August 5, Town staffs proposal to deal with the single-family homes issue was to open the floodgates to it with the caveat that the owners report their rentals and pay TOT.
As a single-family homeowner I can tell you that we do not want this, stated local business owner Ward Jones. And as the owner of a hotel I feel misled. Hotels will not be able to compete with single-family home rentals if you allow this.
Jones stated that single-family homes would only end up paying about $7,000 per room in TOT while hotels are expected to pay approximately $50,000. That is, of course, if the Town is even able to enforce the ordinance and collect the funds, which all of the public who spoke did not feel was possible.
Teri Stehlik, owner of a local lodging business and representative of the Lodging Association, pointed out that the TOT compliance of 90 percent that Finance Director Brad Koehn had announced at a Council meeting several weeks ago only accounted for condominium compliance.
The Lodging Association has decided that it is going to be the watchdog group on this issue, Stehlik explained. We are putting together a committee to help the Town and the Finance Department bring the community into compliance. We are happy to help with staff power, which they claim is the reason they have not gotten to this issue sooner.
Jones and Stehlik are currently working on a report that will determine what other similar communities do to help curb this problem. Jones has a colleague in Maui who is sending him ideas from a plan that works, and he and Stehlik will take a draft of the plan to the lodging partners next week.
The ordinance is still being worked on and is expected to go to the Planning Commission and the Tourism and Recreation Commission before it comes before Council.