The Boxer-McKeon Wilderness Bill has now passed both houses of Congress and could be signed into law by the President Monday. This often contentious new law will create 430,000 acres of federally legislated Wilderness in the Sierra, the Owens River Headwaters, and the White Mountains.
After years of fighting over many of these potential Wilderness areas, many local groups and people came together to eventually support this bill known as the Eastern Sierra San Gabriel Wild Heritage Act, that also included Wild and Scenic River status for the Amargosa River near Tecopa/Shoshone.
While new Wilderness was created near Sonora Pass, the bill also included a federally legislated snowmobile use area surrounding Leavitt Lake.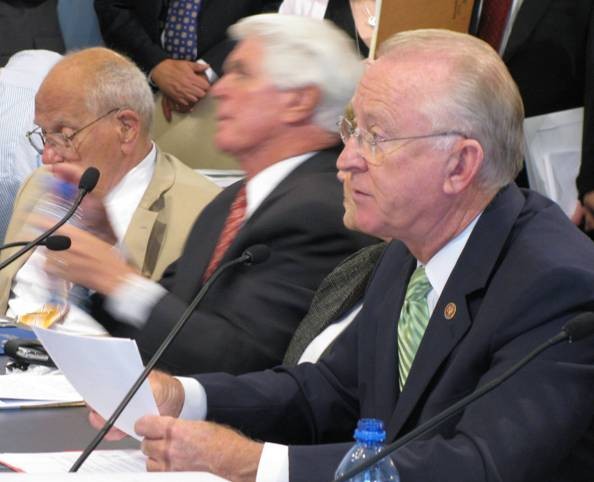 A press release from Congressman Buck McKeon quotes Bill Sauser with the Mammoth Lakes Snowmobile Association as saying, It was a broad-based effort here in California where we all worked hard together, so its good to see the bill coming to fruition.
With a wide variety of fishing groups supporting the bill, Tim Alpers, who raises the famous Alpers Trout, said the bill offers long overdue protections for fisheries and wild heritage in California.
A press release from the Wilderness Society quotes Mammoth Mountain CEO Rusty Gregory as being in support of the new Wilderness. He says that he applauds McKeon for, taking a strong stand to preserve wilderness in the Sierra Nevada for the benefit of our regional economy and future generations.
While there was broad local support for the bill, seemingly more so in Mono County then Inyo County, not everyone was on board. A public hearing in Bishop in June of 2008 turned ugly as opponents of the Wilderness plan shouted down those who supported the bill.
Greg Weirick with the local motorized access group the Advocates for Access to Public Lands, says that he deeply regrets the passage, of the Wilderness bill. While the bill technically doesnt close any roads, there are areas where the wilderness boundary was drawn around existing roads. Weirick says that he and others with AAPL will keep their eyes on these roads through Wilderness, saying time will tell if the cherry stemmed roads will be allowed to stay open, but we will not take any unreasonableclosures lying down.
The President was expected to sign this piece of legislation Monday afternoon.