******UPDATE : 3/23 Please see new story posted from Conference Call Monday 3/23 afternoon to sierrawave.net*********
On a phone call this afternoon (Friday), Sierra Wave was assured by the Northern Inyo Rural Health Clinic Director, Dr. Stacy Brown, "There are still no documented cases of the coronavirus (COVID19) in either Inyo or Mono Counties."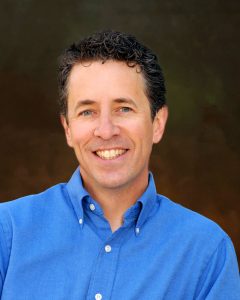 Dr. Brown said that the Northern Inyo Hospital is working closely with the Mono and Inyo counties public health departments, and that they are stepping up our efforts to contain the virus.
One of the things Dr. Brown wanted to make the public aware of was that, when they go to Northern Inyo Hospital for services, they will likely notice more screening procedures than they are used to receiving when at the hospital in the past.
Hospital staff will be asking more questions about travel history or about any symptoms visitors and patients are experiencing such as a fever and/or respiratory symptoms that might indicate a coronavirus infection. Those for whom there is any concern will be sent to the Emergency Room for further evaluation.
Don't be surprised if your temperature is taken BEFORE you even walk into the hospital.
All of this is precautionary, so don't be alarmed when you see more hospital staff wearing facemasks, surgical gloves and gowns.
The added measures are being done for patients' safety, as well as for the safety of the hospital staff.
"It's precautionary," says Dr. Brown, "and the hospital is operating at 100%, fully functioning and with no limitations on the services it provides. We're open for business."
Patients coming in for treatment, doctor appointments, and other medical services at the hospital, should take into consideration that they might need to factor in adding a little time for their visit because of the additional screening.
Dr. Brown also mentioned that NIHD has a lot of literature with information on the coronavirus which includes steps the public can take to protect itself, and the latest information from CDC. He encourages the public to stay informed and educate itself.
"Things are changing daily," says Dr. Brown, "as we learn more about this virus. And the more we learn, the better the precautions will be to avoid getting it and treating it if you do. An outbreak of coronavirus locally is a real possibility; it's just a question of 'when.'"
Working with local hospitals, medical care providers and the Inyo and Mono pubic health departments, Sierra Wave will continue to provide updates to keep our listeners and readers informed with the latest news on the coronavirus.