Tough times have not bypassed the Eastern Sierra, but the latest numbers show that the local unemployment rate did not rise in the month of April.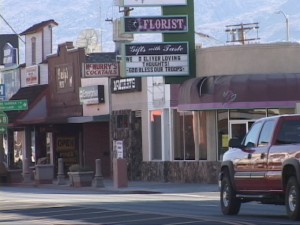 According to the latest numbers from the state, unemployment in California as a whole ran at 11.2% in March. The latest numbers for the month of April show that unemployment dropped slightly to 11%.
In March, Inyo County had an unemployment rate of 10.3%. The April numbers show a drop in unemployment to 9.4% and 850 people looking for work.
Unemployment is not so high in Mono County. March checked in at 7.9%. This number stayed steady, with 7.9% unemployment in Mono County and 680 people looking for work in April.
Both Eastern Sierra counties continue to hold below the state average for unemployment. Out of 56 counties, Mono actually has the third lowest unemployment rate in the state, while Inyo County checks in with the 11th lowest rate in California. Marin County in the San Francisco Bay Area registers the lowest unemploymenbt rate. With 26.9% unemployment, Imperial County, in the south east part of the State has the highest rate.