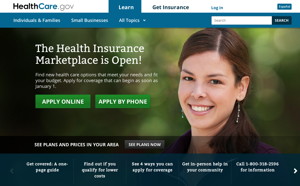 Millions have reportedly tried to sign up for health insurance under the new Affordable Care Act, but major computer problems have prevented sign-ups. While computer experts from all over the country work on the problems, there is help locally in Inyo and Mono.
Social Services and Health Departments do have people ready to help citizens figure out the health care situation. In Inyo County, you can call Health and Human Services and ask for help with the Affordable Care Act. Officials say trained staff will walk you through the process. The number to call is 760-872-1394.
The other option is to contact California's service online that leads to Affordable Care Act sign-ups. It's called Covered California. Local officials say that this computer system works well. The internet address is www.coveredca.com. Or you can call 1-800-300-1506. This service helps you compare policies and download applications.
In Mono County, you can contact Social Services where personnel will help. Francie Avitia said that the Department will evaluate people and see what they are eligible for. Social Services handles all Medi-Cal and Affordable Care Act questions. Avitia said staff does a short screening of individuals and offers help. Call 760-924-1770.
This story with numbers and a web address will be posted on our website.