As the economy stalemates and revenues to government remain uncertain, officials are at least examining ways to shrink expenses.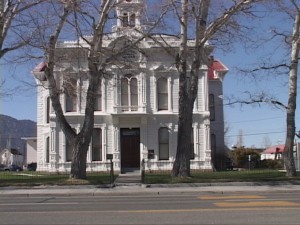 In Mono County this week, County Administrator Dave Wilbrecht reported to the Mono Supervisors on a proposed consolidation of the Public Works and Community Development Departments. Wilbrecht said that it made sense to bring up this idea since a number of vacancies exist in both Public Works and Planning.
There is no Public Works Director right now. Former Director Evan Nikirk had left his position. Wilbrecht said that there are also vacancies now or coming up in building and planning. The CAO said that he has a "duty and obligation to study the efficiencies and effectiveness of consolidation."
Wilbrecht said when the stars line up, so to speak, it makes sense to look at change. He said it's better to ask the questions now and, ultimately, find out what's best for the public.
The Mammoth Town Council had taken similar steps in their direction to shrink government. The Town hired consultants to analyze town government to see if any departments should merge or if other changes should be made.
The Council already made their own decision to combine the Finance Director position with that of Human Resources Director. Officials had said they would recruit for that position, Administrative Services Director, and expect to have someone on board by January.