As California launches the most ambitious clean energy program in the nation, locally the High Sierra Energy Foundation makes its own progress.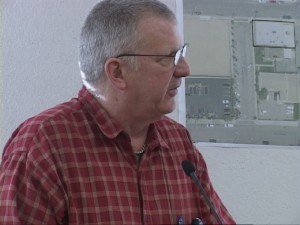 Rick Phelps of that foundation talked to the Eastern Sierra Council of Government members about the Eastern Sierra Energy Initiative – work to change out lights and to find other ways to save energy. Phelps said his group has support from local governments and has partnered with Southern California Edison in this work.
Phelps did say that the biggest problem is the state budget shortfall and delays hiring bureaucrats to evaluate their plans for funding. Phelps also said that he has not been able to get LADWP involved.
Phelps said he asked DWP to take part in an energy education project at Home St. Middle School in Bishop, but the Department declined.
The Council of Governments agreed to send a letter to DWP, supporting the High Sierra Energy Plan. Supervisor Susan Cash said that perhaps the program had not reached the right ears. She pointed out that DWP is putting forward its own renewable energy plan, so the Eastern Sierra programs fit.