As our legislators debate the war in Afghanistan, a smaller story noticed more and more by American writers, may have an answer that will gain more than guns and armies. It's a story of a man who builds schools. His amazing work has attracted attention here in the Eastern Sierra where climber Andy Selters has held fundraisers and will hold more. So, here's the story.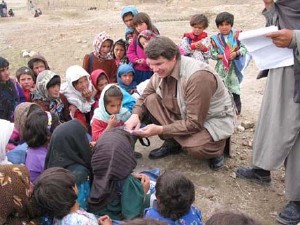 Greg Mortensen used to climb the fantastic Himalayan peaks. Then he noticed the region around the mountains and the deep needs of the people of Pakistan and Afghanistan. Mortensen personally went to work and has now created nearly 80 schools for the region, many of them for girls. His remarkable work is documented in the New York Times Bestseller, Three Cups of Tea. Andy Selters of Mono County visited some of Mortensen's schools and has set up slide-show fundraisers here to help.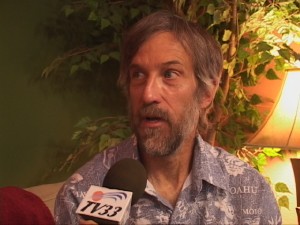 Selters said that while in Pakistan he visited Mortensens schools. You could see a big improvement in the way these villages are living hygiene, treatment of girls and women. Theyre all saying its a positive thing. Its clear theyre proud of these schools. Selters said that the people realize that education is the way the villagers are moving forward.
The people in the Central Asia villages, Selters said, seem inspired by Mortensen, the schools and the educational accomplishments of their children. Two of the girls from one of Mortensen's schools will attend medical school. The basic education of Mortensen's schools also counteracts the religious extremism which has proved so damaging.
For more about this amazing story, go to www.gregmortenson.com.