As economic conditions continue to impact negatively on businesses, a local initiative aims to give business owners in the construction contracting fields in the area some good advice and training.
Caltrans-District 9 is hosting a Mock Contract Workshop next week to teach owners of small, local businesses more about public contracting opportunities and how to be successful in the competitive bid process.
The workshop will be held on Thursday, October 14th at Caltrans, District 9 Headquarters at 500 S. Main Street, Bishop. Registration is from 8 – 8:30am with the workshop running from 8:30 to 12 noon.
Speakers will include Kris Kuhl, Chief of the Office of Contract Awards and Services and Ann Blazina from the Office of Business and Economic Opportunity, both from Caltrans Head Office.
The workshop will cover topics that include: how to find open projects, how to prepare a bid, labor compliance, bonding and insurance and the benefits of certification.
Anyone interested in attending is asked to pre-register by October 10th via email to [email protected] or call (760) 872-0777 for more information.
The Owens Valley is well known for its abundant resources and much of it is being drained away leaving the landscape altered and eroded. The California Energy Action Plan sets a goal that 33% of California's energy should come from renewable energy sources by 2010.
The Coso Geothermal Project at the U.S. Naval Weapons Center in Inyo County is working aggressively to help meet this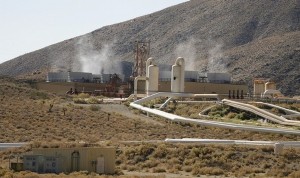 goal. At present the plant is one of the top three producers of geothermal electrical power in the United States supplying approximately 8% of the entire geothermal power in the US.
Coso officials describe their projects as a clean, renewable source of energy that can provide power generation 24 hours a day, seven days a week with near perfect reliability.
The Coso Operating Company directors have extended an invitation to members of the public to tour the facility and find out more about geothermal power and the workings of this plant.
The tour is scheduled for Wednesday, October 20th from 10am – 1pm. Anyone interested in participating can log on the Bishop Chamber of Commerce website, www.bishopvisitor.com, and download the invitation from the Events page and RSVP by Monday, October 11th. For more information call Julie on (760) 872-1045.