Little Lake Ranch, Inc. has filed an environmental lawsuit against Inyo County, the Board of Supervisors, the Inyo Planning Commission, Planning Department and against Coso Geothermal over Coso's approved project to pump and export water in southern Inyo.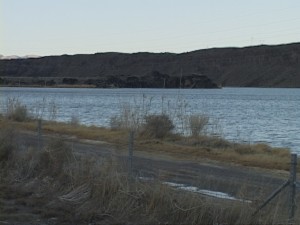 The Little Lake Ranch owns 1200 acres in Rose Valley where Coso plans to pump water. The Ranch also owns Little Lake itself, along with other waterways and wildlife habitat areas. The lawsuit, filed last Friday in Inyo Superior Court, alleges that construction and operation of the Coso oproject will "irreparably harm the environment" by impairing the availability of water within Rose Valley and the flow of water into Little Lake.
The suit also alleges that water will be denied to downstream ponds and an entire riparian corridor "damaging environmentally sensitive wetlands, including the habitat and wildlife located therein…."
Little Lake Ranch wants a restraining order and injunction. The lawsuit also alleges that the Inyo Supervisors failed to follow environmental law in their approvals of Coso's plans.
The lawsuit calls the environmental impact report on the Coso project inadequate. The suit also alleges that Inyo officials violated county code in failing to properly consider evidence while making a decision.
Coso officials responded to say they are disappointed to learn that Little Lake Ranch has filed a suit to try to stop their project, which they say will create clean power for thousands of homes. Coso points to what they call a "four-year environmental and regulatory review process by Inyo County, state and federal agencies. They also point to the monitoring program required by Inyo and Coso's commitment to work with Inyo and Little Lake as groundwater pumping begins.