Little Lake Ranch, Inc. has appealed the Inyo Planning Commission approval of a permit to allow Coso Geothermal to pump and export groundwater in Rose Valley. The issue now goes to the Inyo Supervisors.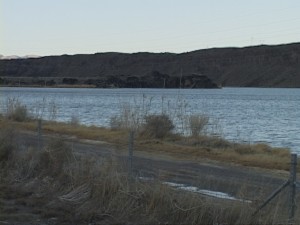 In a letter to the Clerk of the Board of Supervisors, Little Lake Ranch attorney, Gary Arnold said that the grounds of appeal include that the environmental impact report does not adequately address all of the environmental impacts of the Project, inaccurately concludes that the Project will not result in significant environmental impacts, and does not comply with the California Environmental Quality Act.
Members of the Little Lake Ranch believe Coso's groundwater pumping will likely dry up Little Lake, visible on the east edge of Highway 395 in southern Inyo.
Inyo Planners said sometime this week they expect to set a date for this issue to go before the Inyo Board.