PETS of the WEEK – August 11, 2010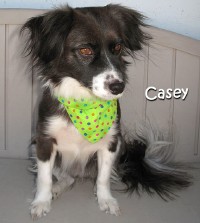 CASEY is a 3-year old. 10-lb. Papillon mix who would do best in a home with no small children. She's just a wee thing herself and oh so very cute! Tiny dogs do best in homes with no small children because they have fragile bones that can't withstand rough handling.
CHICO is a darling 18 month old Chihuahua. He is a tiny fellow, about 10 lbs., and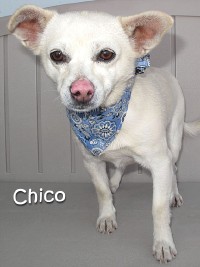 approximately 12″ at the shoulder. Even though he is small, he still needs to go for daily walks. Chico is a real character who will bring you great joy!
The Inyo County Animal Shelter has an amazing selection of adorable cats and lovable dogs. Please adopt one today. Visit in person on County Road in Big Pine or on-line at www.ICAREforPets.org. HOURS: Tuesday thru Friday, 10 am to 3 pm, Saturday and Sunday 11 am to 4 pm (closed Mondays). Phone 760-938-2715. Photos by Lisa Schade of ICARE