** NEWS RELEASE ** NEWS RELEASE ** NEWS RELEASE **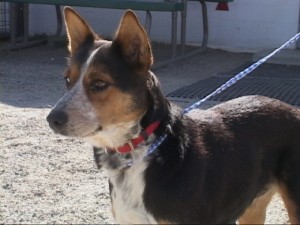 TOWN OF MAMMOTH LAKES DOG LICENSE/VACCINATION CLINIC JUNE 21
It's time to renew Town of Mammoth Lakes dog licenses for the upcoming fiscal year.  Join us for our annual license sale/vaccination clinic in the Police Department parking lot on Saturday, June 21 from 4 to 5:30 pm.
If your dog does not need a rabies vaccination update, you can just purchase a license for $20 if your animal is spayed/neutered or $50 if it is not.  You don't need to bring your pet to the clinic unless it needs a vaccination update.  Dr. Gaylon TeSlaa and the staff of Alpen Veterinary clinic will be on hand with low cost vaccinations for both dogs and cats.
Please bring proof of spay/neuter if applicable, and proof of a current rabies vaccination if your dog is not due this year.  If you are paying by check, and will be purchasing a license and vaccinations, remember that you will be paying two separate bills.
For everyone's safety, please have your dog on a leash and your cat in a carrier.  If your animal doesn't do well with others, please leave it in your car until you complete your paperwork, and the vet will come to your vehicle to administer the shots.
By law in California, all dogs over the age of 4 months must have a license and be vaccinated against rabies.   Mammoth Lakes does not require a license for cats.
If you don't live in Mammoth, but can't make any of the Mono County clinics, you are welcome to bring your animals for vaccinations.  We won't, however, be able to sell you a Mono County dog license.
You may now purchase 2014-15 TOML dog licenses at the MLPD front counter, Tuesday through Friday, 8 am to 3 pm.  Please bring proof of spay/neuter and current vaccination, or we cannot sell you a tag.
For further information contact Mammoth Lakes Police Department at (760) 934-2011, ext 0.