On Tuesday, police arrested Ricardo Munoz, a 69 year old Mammoth resident, on charges of lewd acts with a child under the age of 14. The suspect is reported to be a repeat offender.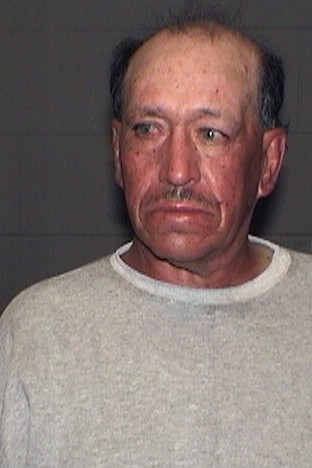 Mammoth Police report that on Monday, Detective Doug Hornebeck took a lewd conduct report at a local retail store. The owner and a female employee told Hornebeck about a man who had entered the store on June 22, who had watched and followed young girls inside the business. Police say that the employee noticed that the man had an erection and was clearly masturbating as he followed the girls.
There was surveillance video of the incident, but the store owner said a fault in the system had not been repaired until Monday the 29th. When Detective Hornebeck saw the video, he observed that the suspect actually touched a young girl while doing this, according to police. The victim appeared to be about 12 years old, police say, and the video was taken as evidence to possibly indentify the victim and suspect.
On Tuesday, store employees called the police again to say that the suspect had returned and appeared to be trying the same act described before. The store owner called 911, followed the suspect out of the store and wrote down the suspect vehicles license plate.
Police say that Officer Tim Smalley, who responded to the second call, recognized the license plate and linked the plate to the name of a suspect that he knew to have engaged in similar acts about 20 years ago, also in Mammoth. When the vehicle description and the suspects name were put out over the radio, Mammoth Police Chief Randy Schienle, who was also familiar with the suspect, saw the man driving on Old Mammoth Road, and detained him near Ranch Road. Police say that one of the store employees was driven to the scene and positively identified the suspect.
Ricardo Vaca Munoz was arrested and taken to the county jail on charges of lewd and lascivious acts with a child under the age of 14, along with lewd acts in public. Bail was set at $100,000.