The following letter was submitted by Lisa Isaacs
Dear friends and community members,
In consideration of so many personal opinions, it appears our special Measure Z election really is a good thing. As it turns out, transient  or overnight rentals in residential neighborhoods is such a wide-ranging, extremely important community issue that everyone concerned should have a say or vote, not just a majority of five councilmembers (esp. considering several are very inexperienced and have personal interests).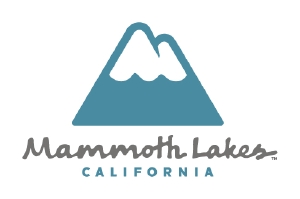 Opening more transient housing in Mammoth is one of the most important issues to face this community in recent history, airport blunder notwithstanding. No wonder Council punted it for years. And as predicted, it's been extremely polarizing. So to Mammoth Lakes Town Council, thank you for making this vote happen even though it didn't have to. And thank you for giving EVERYONE the incentive to seriously consider and vote for what they believe is in the community's best interest… or for themselves personally.
There are so many arguments on both sides of Measure Z, but when you boil them all down, it appears one side desires the opportunity to make more money while the other is focused on community needs and the integrity of our neighborhoods.
Many current mainstream media articles and a recent Colorado resort study acknowledge a direct result of expanding transient rentals into residential neighborhoods is that it forces renters out. Once a neighborhood is opened for transient rentals, property owners perceive they can make more money renting nightly than monthly. So… where do the renters go? And what about affordable properties for families? While current property values are already middle-class prohibitive, another direct result of expanding transient rentals is that home values increase because they become money-makers. With the boom of internet-rental sites, overnight rentals of private homes have become a major market. However, I don't believe residential neighborhoods are meant to be nightly rental business districts.
A healthy community is understood to be a vibrant, inclusive tapestry where everyone can live, play, work and feel safe. Quality-of-life and the fabric of our neighborhoods, including the relationships they foster, are integral to overall community health. The good of the whole should never be discounted for the personal benefit of a few people or professions. And looking through a 'sustainability' lens, sustainability requires the equal balancing of a community's social needs with economic needs, as well as the environment. Any wide-scale, rushed, or ill-advised opening of transient rentals (specifically for economic gain) does not balance with accepted social needs (i.e., peaceful, safe neighborhoods and affordable properties), not to mention resultant environmental impacts.
Considering such an unbalanced perspective, I believe we also owe a huge debt of gratitude to the people behind 'Let Mammoth Decide' who understood this issue was way too big for our as yet unproven and flip-flopping Town Council to decide when they were obviously moving toward more transient rentals. No matter how the vote goes, this issue is definitely important enough to warrant everyone weighing in with their vote. It's way bigger than a roof over the ice rink or plastic bags. And it's not about children being denied athletic equipment due to future election costs if Measure Z passes. It's about making zoning changes slowly and carefully because so much is at stake.
In the end, I feel 'Yes on Measure Z' is a vote for community well-being, whereas 'No on Z' is a vote for certain people's personal financial benefit. Of course, before we open up any more transient rentals (which will happen even if Measure Z passes, but only after very careful planning, solid arguments, and a community vote), the Town and all relevant property owners must effectively control and manage currently legal transient properties (currently roughly half of the Town's area) to improve the quality of visitors' experiences and collect owed TOT (re. the Grand Jury's recent report). Why would we ever expand anything that's not already being effectively managed?
However the vote goes on October 6, I pray our community can begin to mend and come back together on October 7 because a community is about relationships and looking out for each other. Thank you again to everyone who ensured we all can vote on this very important issue, and thank you for your time and consideration.
Sincerely,
Lisa Isaacs
P.S. I do not live in the Knolls.