The group 'Let Mammoth Decide' submitted the following letter to Sierra Wave Media:
At last week's Council meeting, instead of adopting the Let Mammoth
Decide Initiative or scheduling an election, a decision was made to order another staff report studying the Initiative.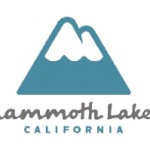 Mayor Pro Tem Raimondo questioned the very legitimacy of the Initiative and the
signature gathering process, arguing that the people who signed the petition were mislead into signing. This is a false and shameful accusation. The Initiative volunteers are comprised of over 40 Mammoth residents, including our town's most well respected and honorable citizens. To besmirch their hard and honest work, as well as the intelligence of the voting public, is dishonorable.
In contrast, the trend towards city councils restricting nightly home rentals in California continues to grow, with the Manhattan Beach council voting unanimously to ban nightly rentals throughout the entire town.
This is another, in a long line of tourist-based cities that have recently decided to increase restrictions on nightly rentals, including Carlsbad, Palos Verdes, Laguna Beach, Aliso Viejo, Santa Monica, Sonoma and Jackson Hole. Even South Lake Tahoe, which legalized nightly rentals across the board years ago, and which some anti-Initiative folks have touted as a model for Mammoth, has recently attempted to put their nightly rental cat back in the bag.
To make our Council's apparent opposition to the Initiative even more bizarre is the fact that Mammoth already has zones that allow nightly home rentals, with over 180 stand-alone homes that are legal to be rented on a nightly basis and dozens more under construction.
Additionally, inside of these nightly rental zones, there are entire neighborhoods that past councils allowed to prohibit nightly rentals (for example, Ranch Road, Greyhawk, etc.). If the anti-Initiative folks want the Council to maintain the power to expand nightly home rentals, they should look no further than these developments, where the Council can still expand nightly rentals even after the Initiative passes.
The Let Mammoth Decide Initiative simply says that for the three low-density residential zones, nightly rentals cannot be expanded unless the voters approve.
Instead of trying to figure out ways to de-legitimize the democratic process and the overwhelming number of Mammoth voters who signed the petition, the Town Council should listen to its voters. There are a lot of serious issues facing our town, so we hope the Council chooses to respect the will of the people and move on to the other issues we
elected them to tackle.
Sincerely,
Let Mammoth Decide
http://letmammothdecide.org/press-release-re-town-council-meeting-on-june-3-2015/
https://www.facebook.com/letmammothdecide