Inyo County's Louis Leplat murder case will involve appointment of a new defesnse attorney during a court appearance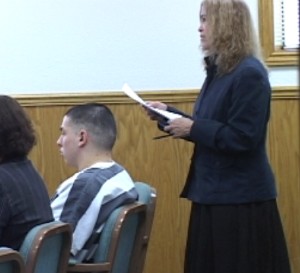 November 30th. The court had granted public defender Elizabeth Corpora's motion to be relieved as attorney of record for Leplat.
Originally, District Attorney Art Maillet had filed a motion to remove Corpora because she had previously represented one of his witnesses in the Leplat case. The judge denied that motion, but Corpora said she felt it was a close case so she consulted with an expert. Corpora had earlier said the expert advised her to get out of the Leplat case.
The potential conflict at the center of this issue involves Daniel Casteel, a witness for the prosecution.