Two months ago, 22-year-old James Rambeau of Bishop died from stab wounds. Deputies arrested 18-year-old Louis Daniel Leplat who has now been officially been held to answer for the murder of Rambeau.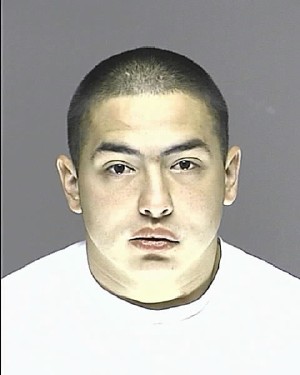 Authorities have said very little about what they believe happened the night of the stabbing at a home on Bishops Indian Reservation. It is known that the night of June 20th, Rambeau was rushed to Northern Inyo Hospital with stab wounds. He was pronounced dead at the hospital.
Some reports have indicated that Rambeaus death may have been a case of mistaken identity, but the District Attorneys office has not confirmed that.
DA Art Maillet did issue a press release Friday that says a preliminary hearing was held August 20th. The release says, After testimony of numerous witnesses, Mr. Leplat was held to answer for the murder of James Eric Rambeau, Jr. Mr. Leplats next court date is set for September 1st wherein he will be arraigned on one count of murder. At that time, says the release, a trial date will be determined.
Leplat is represented by Elizabeth Corpora, public defender, and remains in custody at the Inyo County Jail under $1 million bail.
Louis Leplat