Congressman Buck McKeon and Senator Barbara Boxer have introduced legislation to name a Mono County mountain peak after Andrea Meade Lawrence.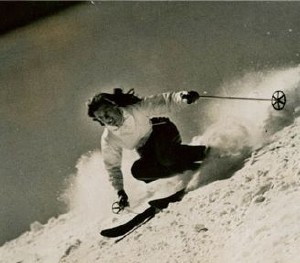 The former Olympic skier spent much of her life working to protect the Eastern Sierra as a citizen and as a Mono County Supervisor. Lawrence passed away in 2009, but family and friends have since pushed to name an un-named peak just East of Donahue Pass after Lawrence. If all goes according to plan Peak 12,240 will be named Mt. Andrea Lawrence.
With the introduction of the legislation, Senator Boxer said, Andrea Lawrences life centered on mountains, first as a talented Olympic skier and then as a dedicated conservationist who worked to protect the Eastern Sierra. Andreas spirit and accomplishments were both larger than life, which is why it is so fitting to name this majestic peak after her.
Congressman McKeon said, By naming a peak for Andrea Lawrence, we will celebrate her accomplishments as an Olympian and honor her service as an advocate for conservation in the Eastern Sierra. Andrea had the true Olympic spirit and worked tirelessly to protect Mono Lake and then expanded her mission to confront challenges to the entire Eastern Sierra. I am proud to introduce this legislation with Senator Boxer to honor the life of a great American and committed conservationist.
Naming a peak can take years of effort, but in this case the decision to name an un-named peak is moving through the system quickly in part due to the support of many local people, organizations, and governments, ranging from the Mono Supervisors and the Mammoth Town Council to Mammoth Mountain CEO Rusty Gregory and Trout wrangler Tim Alpers of Inland Aquaculture and Alpers Trout fame.