News Release
4/16/2013
Contact:  Roger Yost, (760) 647-6366, email: [email protected] or [email protected]
Lee Vining High School #64 in California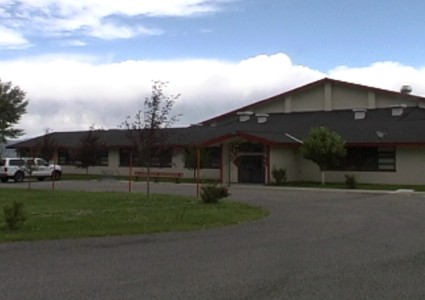 LVHS ranked 558th nationally in High School Challenge Index
Lee Vining High School has made the Washington Post's High School Challenge Index for the second time this year. The small rural school was ranked 558th in the nation out of approximately 22,000 high schools placing it in the top 3% of all high schools. It placed 64th of the over 1800 high schools in California. This is also an improvement upon their success last year when they were ranked 723rd in the US and 91st in California.
The Challenge index, created in 1998 by Washington Post columnist Jay Matthews, is the simple calculation of Advanced Placement tests given at a school last year divided by the number of graduates. With a few exceptions, public schools that achieved a ratio of at least 1.000, meaning they had as many tests in 2012 as they had graduates, were put on the national list at washingtonpost.com/highschoolchallenge. In 2012, Lee Vining students took 27 AP exams and graduated just 10 seniors for an average of 2.7 tests each.
The faculty and parents at Lee Vining have done an excellent job pushing average students to challenge themselves with more difficult coursework that will better prepare them for college. Advanced Placement classes are designed to be an equivalent to an introductory college course. The courses, which need to be approved by the College Board, ask the students to master more material with more depth than most regular high school classes. In early May, students take AP exams and if they do well, their high school coursework will be given college credit at most universities in the United States.
Additional details on the High School Challenge Index can be found at:
http://apps.washingtonpost.com/local/highschoolchallenge/
Specific information on Lee Vining's Ranking can be found at:
http://apps.washingtonpost.com/local/highschoolchallenge/schools/2013/list/california-schools/lee-vining-lee-vining-ca/