Due to the ongoing California state budget mess, the Mono County Supervisors have approved the layoff of three public health workers.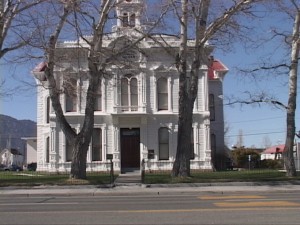 The state budget problems may lead to further cuts at the county level, but for now the layoffs are limited to the Public Health Department. At their most recent meeting, the Supervisors approved a plan that is set to lead to the layoff of two Community Health Outreach positions, and one fiscal/technical specialist. The three state funded positions are expected to cut just over $200,000 from the budget.
Sometimes c ounties are able to shift employees laid off from one department into vacancies in another department so that the employees can keep a job. Supervisor Hap Hazard explained that staff is still exploring possibilities, but he says that it appears the layoffs will occur.
In a region where government jobs mean good salaries and consistent benefits, losing a job may mean that the employees and their families will have to move out of the area. Hazard calls the layoffs troubling and says that the county recognizes the seriousness of the situation.