Big news on the horizon, our BIG SIGN is getting refaced!
Donations made by our membership, friends, and volunteers along with a generous matching donation from our friends at Death Valley Conservancy have made a long overdue makeover possible.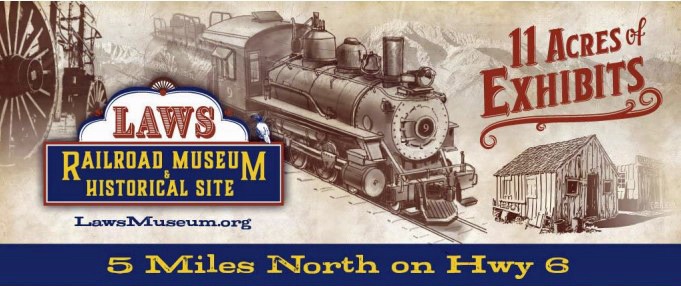 Our Big Sign on Highway 395 inside the Tri-County Fairgrounds will be refaced by Yesco Sign & Lighting Service of Camarillo California. Panel installation will begin Thursday January 21st at 8:00 am. Work will continue on Friday as needed.
Founded in 1964, Bishop Museum & Historical Society dba Laws Railroad Museum & Historical Site is proud of our partnership with the County of Inyo. As one of the oldest non-profit foundations in the Eastern Sierra we are honored to preserve the history of the Owens Valley for generations to come.
Due to the pandemic, the Museum is currently closed. We look forward to seeing everyone at Laws once it is safe to do so.