Late yesterday afternoon, the Inyo Sheriff's Department issued a BOL, Be On the Lookout, reportedly for a young woman.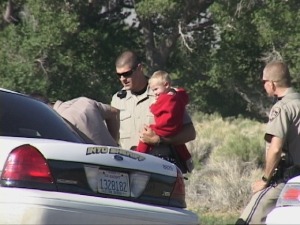 Deputies, CHP and Bishop Police all responded when an officer stopped the woman as she drove into Bishop from the south. More than 8 units pulled to the east side of Highway 395 just north of the golf course.
Reports said the woman was having a problem and that she had two young children with her. At the scene, officers could be seen holding a young child and bringing a teddy bear to the youngster.
A woman was in handcuffs, an officer having a serious talk with her. We hope to have more information today.