FOR IMMEDIATE RELEASE
Thank you to the Bishop Elk's Lodge & ESPOA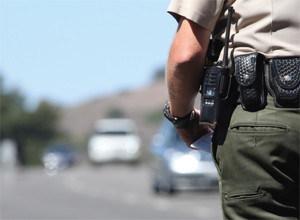 On Friday May 16th, the Bishop Elk's Lodge hosted their annual Law Enforcement Appreciation dinner for all law enforcement related personnel in both Mono and Inyo counties (retired or active duty).   The event was attended by approximately 80 people.
In addition to dinner, the yearly general meeting for the Eastern Sierra Peace Officers Association (ESPOA) was held, which included the election of officers.  The newly elected officers are as follows:
President: Bill Lutze, Inyo County Sheriff
Vice President: Jeff Hollowell, Inyo County Sheriff's Lieutenant
Secretary: Sandee Bilyeu, retired Inyo County District Attorney's Administrative Assistant
Treasurer:

 

Jim Bilyeu, retired Inyo County Sheriff's Sergeant
Director: Ron Cohan, Bridgeport California Highway Patrol
Alternate Director: Karen Smart, retired Mammoth Lakes Police Department
The Top Gun award for the pistol shoot in October of 2013 was presented to John Pelichowski, Mono County Sheriff's Department. The group competition for the pistol shoot was won by the "Big Dogs":  Inyo County Sheriff, Bill Lutze; Bishop Police Chief, Chris Carter; and Inyo County Sheriff's Office Senior Reserve Deputy, Dennis Bacoch.  The Law Enforcement Professional of the Year award was presented to Pam Galvin of the Bishop Police Department.  Congrats to all!
The Inyo County Sheriff's Office wants to extend a big "THANK YOU" to the Elks for hosting the dinner, and to ESPOA for donating raffle items.