With ongoing concerns about budget shortfalls, the Bishop City Council has examined the City budget in a series of workshops. At one point, officials decided to at least look at the possibility of a law enforcement contract with the Inyo Sheriff. Sheriff Bill Lutze said an initial meeting did take place, and now he has two members of his staff working on very preliminary cost estimates.
That initial meeting included Sheriff Lutze, Bishop Police Chief Chris Carter, County Administrator Kevin Carunchio and City Administrator Keith Caldwell. They talked about what the City needs in services. Chief Carter had earlier said that the City Council made it clear to him that they would ask the County to provide the exact same level of service that the Police Department currently provides.
Sheriff Lutze said he told City officials that he would do a "real rough cost estimate to see if we want to go forward. If they do," he said, "I will bring in a team from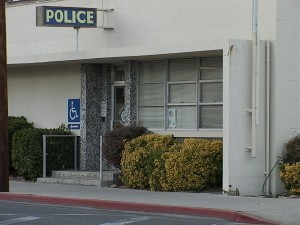 another County to perform detailed costs." Lutze said the rough figures are for both the City and the County to see if the money makes sense. For now, the Sheriff continues to meet with his staff as they pull figures together.
Asked in November about his thoughts on a County contract, Police Chief Carter said he did not blame the City Council for looking into it "because they do have a financial responsibility to look at any and all areas to save money." The Chief did say that going with the County would mean loss of control by the Council Council over law enforcement.
Currently the Bishop Police Department employs twelve officers, including the Chief.